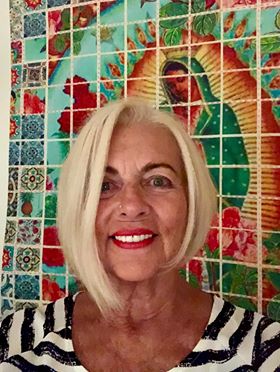 Jayanti Woods is an internationally known Intuitive Healer and Inspirational Teacher, who uses both ancient and progressive techniques to assist and empower others on their healing journey.
Jayanti is a Reiki Master & teacher who loves to show others how to develop their own skills as healers and as conscious human beings.
"The name Jayanti was gifted to me by my Indian spiritual master, Shri Munraj, in the early 90's. He told Jayanti it translates to 'the Goddess of Flame'." 
It's Jayanti's passion to inspire and guide others to ignite the Soul Flame from within them selves and create the life they desire.
"My background is in Natural Therapies, Conscious Breathwork or Rebirthing, Shamanism, Quantum Dynamics, Reiki Master-Teacher, Theta Healing, Yoga & meditation teacher and other spiritual purification practices."
"For 25 years I have led regular meditation & chant groups on the Gold Coast. This has expanded to include shamanic gatherings, individual healing sessions and spiritual counseling."
1994 saw Jayanti offering the first of many tours to India and other spiritual lands. Now operating as Jayanti's Sacred Tours, Jayanti leads regular tours to India and retreats in Bali and other high energy places.
Member of National Federation of Healers Inc
Associate Member of Australasian Board of Psychosomatic Therapy Inc
Graduate of Christopher Howard's Platform and Presentation Skills Training
Neuro-Linguistic Programming and Neurological Repatterning
Shri Haidakhan Babaji Foundation – past president, life member
2005 Yoga Teacher Training
Certifivate IV in Assessment and Workplace Training